Any decision is only as good as the data behind it. SafeRent Solutions connects you with the most comprehensive and up-to-date information. Our advanced technology models are statistically validated based on facts, ensuring a degree of consistency and reliability unmatched in the industry, eliminating reliance on judgment calls by the leasing staff.
Minimize risks of non-payment, tenant eviction, property damage, and get the complete picture with SafeRent resident screening reports
Credit Reports – Easy-to-read and understand applicant information, including payment defaults and previous residences. Credit reports include FICO Score – Experian, Transunion, or Equifax.
Eviction & Address History – Gain access to our exclusive database of landlord-tenant records, which include fillings, judgments, and prior inquiries supplied by courthouses across the county. Address history includes additional addresses not linked to a credit report, such as a relative's house or informal rental agreements.
Multi-State Criminal Data – Identify criminals moving outside of the state in which they were convicted of a crime. These instant reports display felony data and misdemeanor deeds, available in a most states plus Washington, D.C. Leasing professionals use this product to get more comprehensive data than what's available in single-state reports.
Delayed Criminal – Supplement to the Multi-State Criminal data to cover jurisdictions that are not available in our instant reports. These searches cover a majority of the 50 states at the statewide and county level.
Multi-State Sex Offender Search – Our extensive and thorough search capabilities check registered sex offenders using sources nationwide, including the Department of Public Safety and other law enforcement agencies. Registry available for all states and Guam.
SafeRent Score – Our proprietary SafeRent Score helps identify tenants who are more likely to pay rent on time and stay for longer periods of time. Because SafeRent Score is based on an analysis of key rental data, it is more reliable than a standard credit score for evaluating your applicants.
Subprime Credit for SafeRent Score – Does your applicant have a thin credit file? Data from payday loan companies, rental purchase stores, credit unions, and other nontraditional consumer finance, when available, can help identify high and low-risk tenants.
SafeRent ID Trust® – Verify an applicant's identity with insights from multi-dimensional data sources and with real-time risk assessments at the application phase.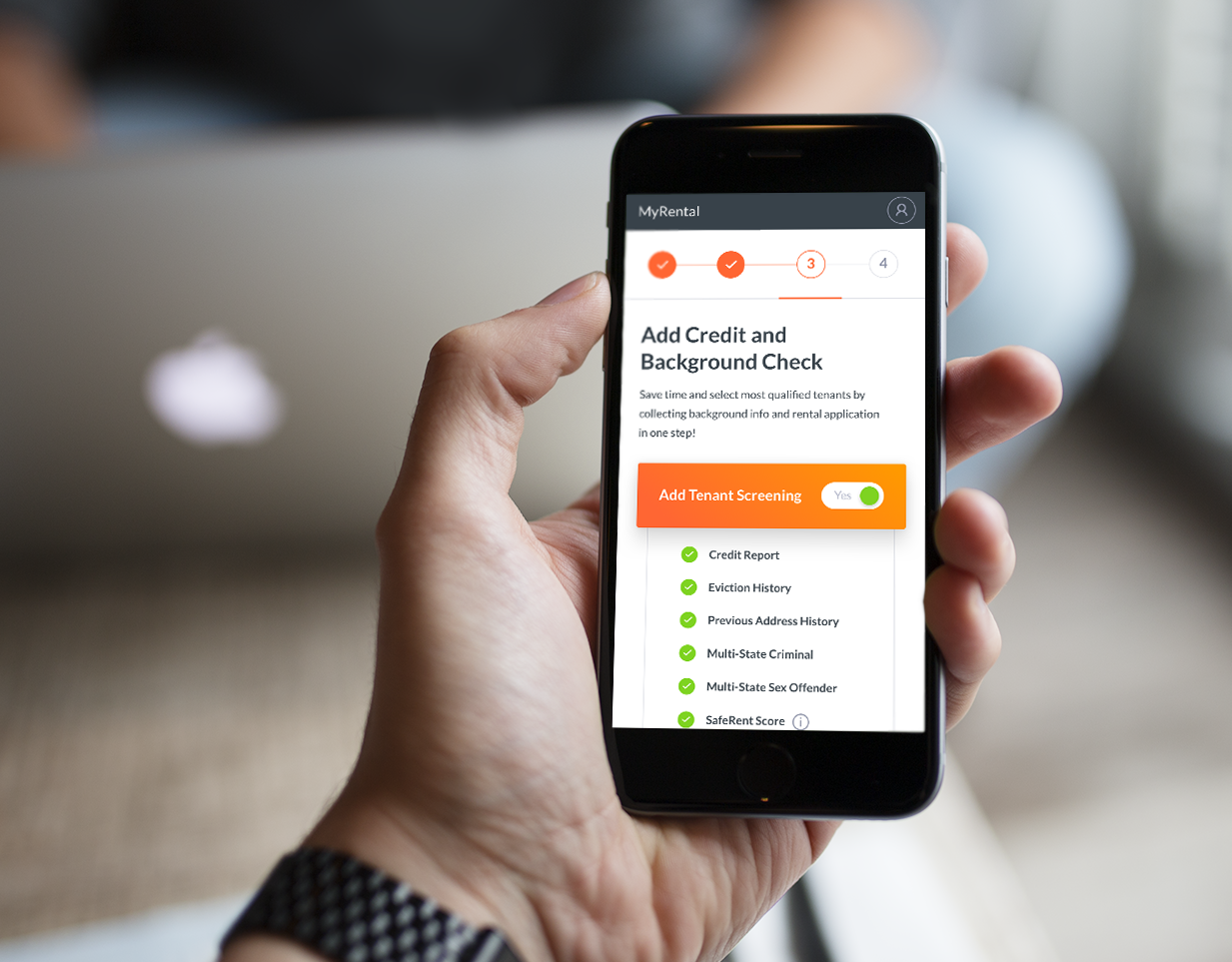 MyRental™ offers self service tenant screening solutions to landlords, real estate agents, brokerages, MLS, property managers, so that they can identify top quality applicants.